Newsletter 15/2011 - Guest Commentator
Valentina Pellizzer
Director of One World for SEE, regional non-governmental organisation, Sarajevo, Bosnia and Herzegovina
Information Societies are all about freedoms, rights and corresponding responsibilities
South East Europe (SEE) is a geopolitical space which includes very different countries. In my work, it primarily means Albania, Bosnia and Herzegovina, Croatia, UNMIK/Kosovo, [the Former Yugoslav Republic of] Macedonia, Montenegro and Serbia. All bonded together by international community for the purpose of a transversal approach to developmental issues and to European integration process. All governments are signatories of common initiatives in the ICT sector that explicitly refer to EU policy as the guiding policy for SEE and for their own national policy. Binding documents are Ministerial declarations of the eSEE Agenda+ for the development of the Information Society in SEE (2007 -2012).
How to understand and define the Information Society (IS) of a such diverse region? How to measure the true development and implementation of policy, legislation and technological advancement? The answer is to chose a perspective, an angle and from this, to provide an overview of what works, where from to learn and who are the actors. For a civil society activist like myself, IS is intrinsically about rights and the corresponding responsibility. Rights to universal access, freedom of expression and association, access to knowledge, privacy, the rights to share, the right to a decentralised, collaborative and interoperable internet, to open architecture, open standards, internet neutrality and the end-to-end principle. And to achieve all these – the right to participate in internet governance processes at national, regional and global levels.
In the region, the development of the IS is essentially happening following the logic of a public-private partnership (PPP). If we take a look at strategies developed, civil society actors' involvement is planned during the dissemination phase, when it is necessary to speak to the people. I am not used to criticize by default the PPP framework, I can understand the willingness to facilitate and accelerate economic development; at the same time I would like to stress that the Regional Cooperation Council considers the IS under social and economic development.
Which are, then, the social forces participating and legitimate to participate in IS national and regional spaces? Research community is only a partial answer, especially being aware of the existing gap between academy and people. Civil society is necessary to reduce the gap existing between decision makers and the implementation. A reality check that measures feasibility, costs and challenges, any strategy, encounter when applied.
Information Society in SEE is neutral, which does not mean gender sensitive – apart from generic statistics, there are no gender benchmarks – it asks for a serious production of local content and, when it comes to capacity long-learning cycle, prevention of a digital and language divide.
The necessity to develop a legislative and operational framework for the sector offers a unique opportunity to re-shape the communication with the citizen(s) and provide models where effective access to information and participation channels can lead to accountability, transparency and a new understanding of politics. In this respect, the Electronic South Eastern Europe (eSEE) Initiative offers a framework and a starting point to explore, analyse and compare IS challenges and opportunities in the SEE countries. If we look at government achievements, we can say that Croatia is doing well, [the Former Yugoslav Republic of] Macedonia is doing fairly good and Serbia, Albania and Montenegro are taking a fast run, while Bosnia and Herzegovina and UNMIK/Kosovo lag behind with a substantial gap.
If we look at people, the turning point is the advent of social media. Is society interested in the IS? Is civil society, as the most engaged component of the people, interested in the IS? How does it understand the relevance of such an abstract and apparently highly technological issue?
Civil society initiatives are populating the web. Tools monitor and analyse effectiveness of policy makers and government senior executives. An example is Pollitika.com, a Croatian portal, winner of e-Democracy prize "people that change the world of politics and the internet", by the French World eDemocracy Forum and Politics Online. Or www.governamentBiH or www.clean parliament.com, and the localized versions of Vote-meter and Truth-meter in Serbia, Bosnia and Herzegovina and [the Former Yugoslav Republic of] Macedonia during elections. Nevertheless civil society is generally absent from political spaces.
Social media boom and new generations of smart-phones proved to be the eye-openers for activists and civil society operators. Eventually, the emerging generation of net-activists become aware of the strategic relevance of internet as a public good which belongs to people and needs to be free to guarantee the rights of everyone against the rights of few.
I see the role of multilateral organizations, such as RCC and eSEE Initiative, as the guarantors of a transparent, equal discussion on this strategic asset our region shares. Their role should be the one of enablers of higher civil society participation into policy and decision-making space of our region. More openness in circulating information, invitations, open consultation to host debate can be only of help for the growth of a responsible and aware SEE participatory citizenry.
Since April 2006, Valentina Pellizzer has been the Executive Directress of One World SEE (owpsee foundation), a media and ICT organization active in SEE. She is author of GISWatch – Country report BiH; since 2007 a tutor of Women's Study Course of Zena Zenama Association. Pellizzer finished Diplo Capacity Building Program on Multistakeholder Diplomacy, Internet Governance, e-Participation. She is an active member of Akcija Gradjana, Zene Zenama associations and is serving her third term as board member of the global network APC.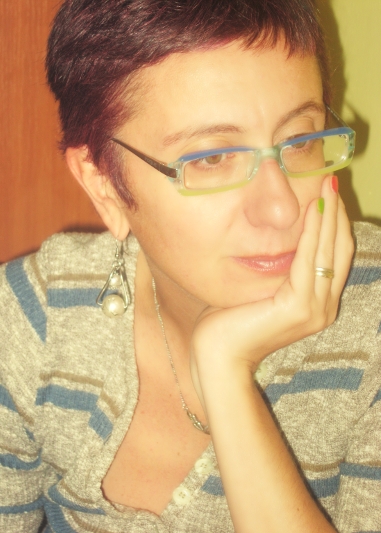 NEWSLETTER ISSUES